Disposable Face Mask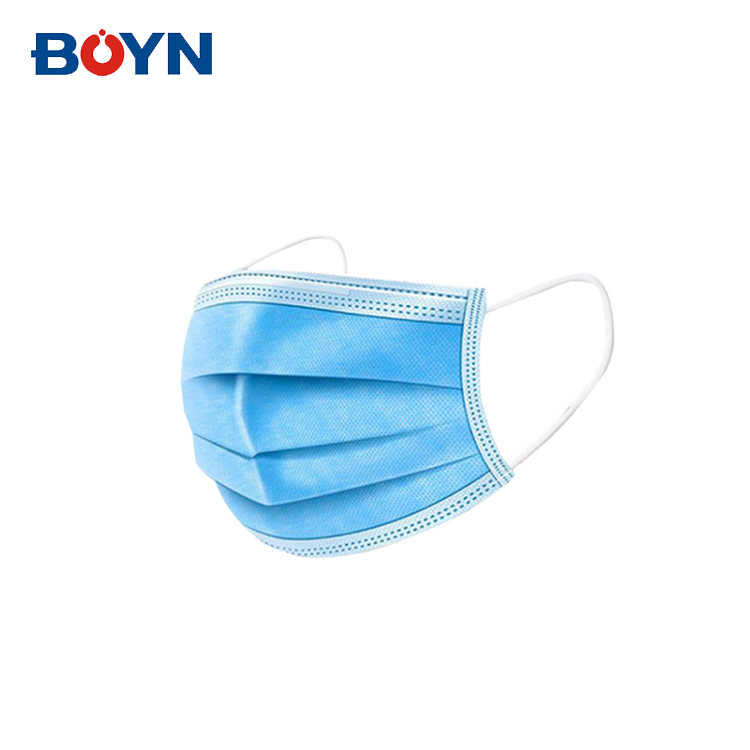 summary:Disposable masks are made of more than three layers of 28 grams of non-woven fabric; The bridge of the nose adopts environmental protection type plastic strip, without any metal, with breathable, comfortable, especially suitable for electronic factories, daily life use. Disposable masks (surgical masks for medical use) can prevent respiratory tract infections to a certain extent, not the haze.
Specifications:
| | |
| --- | --- |
| Product Type | Face mask earloop disposable ,woven Fabric |
| Size | 17.5*9.5cm |
| Color | Blue color |
| Delivery Time | 5-7days |
| Payment | T/T |
| Weight | 3g/pc |
| Feature | High BFE/PFE, Adjustable nose piece, Elastic earloop |
| Usage | Outdoor Face Mask |























Use method editing:
1. Wash your hands before wearing a mask.
2. Hold the ear cord in both hands, with the dark side outside (blue) and the light side inside (suede white).
3, put the side of the mask with metal wire (there is a small hard) on the nose, according to their own nose shape pinched metal wire and then the mask cover body completely pulled down, so that the mask completely cover the mouth and nose.
4, the disposable mask is generally 8 hours to replace one, can not be reused.
Notes :
1. Disposable mask should be used within the validity period.
2. Only use once, and destroy after use.
3. It is forbidden to use if the package is damaged.
4. Pay attention to the production date.
Save condition :
Disposable masks should be stored in a room with relative humidity not exceeding 80%, no corrosive gases and good ventilation to avoid high temperature.